Dr. Lorenzo Arce
---
Tijuana Cardiovascular Group
We are medical group dedicated to the research, prevention, diagnosis and rehabilitation of cardiovascular diseases. We rely on cutting-edge technology and our highly trained staff is ready to provide the highest quality of care for you and your loved ones.
Make your appointment by phone or WhatsApp
Dr Lorenzo Arce Best Cardiologist Tijuana
The Best Cardiologists in Tijuana
We aim to provide the best cardiology care to you and your loved ones. We will evaluate all important variables of each individual and design detailed plan of diagnosis, treatment, and care. We strictly follow international cardiovascular medical guidelines, and we have a vast group of specialist that work side by side with your cardiologist to provide the most comprehensive care possible.
Our service is aimed at offering a complete plan that includes from diagnosis to treatment, taking into account each individual patient, based on international cardiovascular health guidelines. We provide support to your treating physician.
All our cardiologists are board certified, some are also sub-specialized in echocardiography, interventional cardiology, cardiac rehabilitation and cardiovascular surgery. All our physicians have vast clinical experience and maintain all trainings and certifications up to date.
Contact us via Messenger or call us at (664) 634-3139
Dr. Lorenzo Arce - Cardiologist in Tijuana
Dr. Lorenzo Arce is certified and recertified by the Mexican Council of Cardiology and Interventional Cardiology, he has recently obtained his recertification 2016 to 2021 as interventional and clinical cardiologist. He is constantly training and updating his knowledge base to provide the best care to his patients and to help them lead more fulfilling lives. He is director of the Cardiovascular Prevention Program and founder of the Interventional Cardiology Program in Tijuana. He has served as associate professor of Cardiology at the Autonomous University of Baja California and Xochicalco University. He is chief of Cardiology and Interventional Cardiology at the Hospital Regional No.1 of the IMSS and Founder of the Instituto Cardiovascular de Tijuana.
Tijuana Cardiovascular Group
At the Tijuana Cardiovascular Group, we offer high quality treatments for all heart diseases. From preventive treatment to heart surgery, our team of highly trained cardiologists is here to help you maintain a healthy heart.
If you have symptoms such as chest pain, shortness of breath, fatigue, or palpitations, do not hesitate to call us. We will perform a complete evaluation to determine the cause of your symptoms and provide the appropriate treatment. We also offer cardiology office studies such as: electrocardiogram (ECG) holter monitoring (monitoring of heart rate and stress test, among others, to diagnose and treat any heart problem.
We also offer heart disease prevention programs. These include advice on lifestyle changes, such as a healthy diet, regular exercise, and medications to control blood pressure and cholesterol. We work with you to help prevent future heart health problems.
If you have been diagnosed with a heart disease and need a second opinion, you can make an appointment with us and we will tell you what the next step is for your recovery. We perform a wide variety of procedures, from diagnostic catheterizations, angioplasty, and heart surgery. We are sure to provide you with the quality and professionalism you need.
At the Tijuana Cardiovascular Group, we understand how important your heart health is. We work tirelessly to provide the best care possible to our patients. Do not hesitate to contact us to schedule an appointment and start taking care of your heart today!
Tijuana Cardiovascular Group
Misión de San Diego 1527, Zona Urbana Rio Tijuana, 22010 Tijuana, B.C.
Schedule an appointment here:
Who is Dr. Lorenzo Arce? Sintesis TV interview
The most common heart problems in Baja California. In this interview made by Sintesis TV, Dr.Lorenzo Arce speaks of the importance of an opportune assessment and treatment of heart diseases and the prevention of serious consequences including death.
Tijuana Cardiovascular Group
Misión de San Diego 1527, Zona Urbana Rio Tijuana, 22010 Tijuana, B.C.
Schedule an appointment here:
Diagnostic cardiology service
Electrocardiogram

It is a non-invasive test that obtains a record of the cardiac electrical activity. It is done through electrodes placed on the skin, which detect the different electrical impulses of the heart. The Electrocardiogram (ECG or EKG) is recorded through electrodes placed at specific spots on the chest and body and are used to obtain an electrical record of the different parts of the heart provide us with detailed information of the heart activity to be able to make a precise diagnosis.

Holter Monitor

The electrocardiographic Holter is a non-invasive diagnostic technique that obtains a record of the electrical activity of the heart during a period of time, generally 24 hours, the study is ambulatory and the data collected is subsequently analyzed by the cardiologist.

Echocardiogram

It is a test that uses high-frequency ultrasound waves, emitted by a probe, when these waved collide with the structures of the heart and blood vessels, they bounce and they produce a moving image, allowing the heart to be seen in motion. This image appears on a video screen and can be recorded on a DVD and a printed report is generated. The image produced is more detailed than X-rays and does not involve radiation exposure.

Stress Test

It is an electrocardiography study that is obtained in order to assess possible alterations in the electrical activity of the heart during a situation of physical stress. This type of test provided more detailed information that is not captured on the baseline ekg.
Haga su cita mediante el siguiente formulario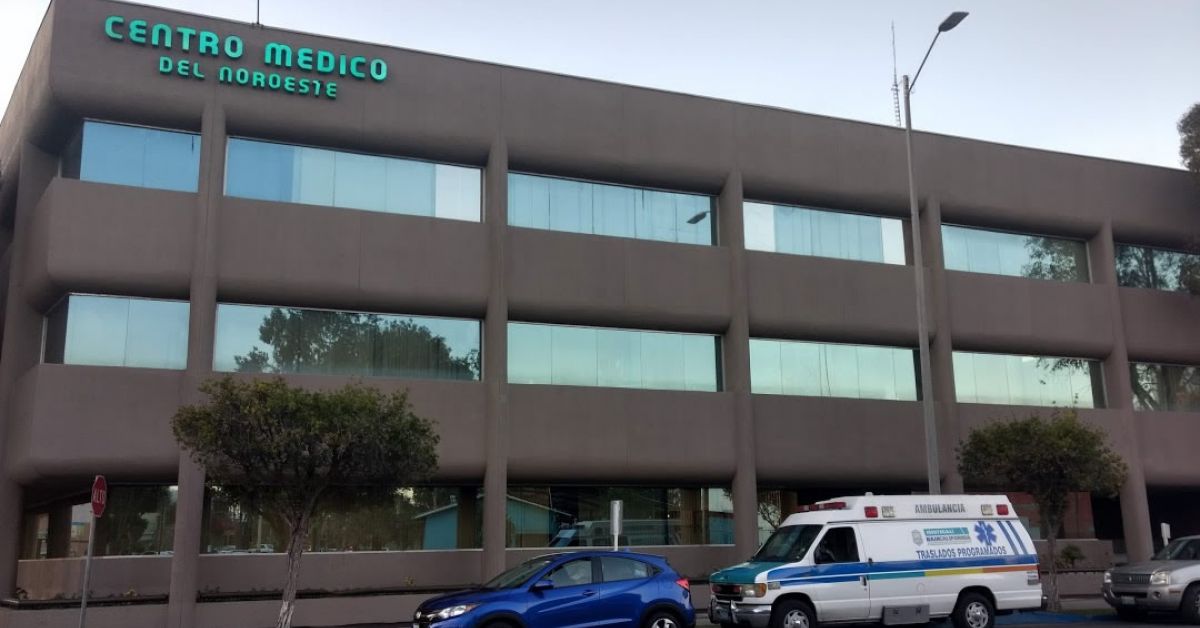 Cardiology Medical Clinic Tijuana
Misión de San Diego 1527, Zona Urbana Rio Tijuana, 22010 Tijuana, B.C.